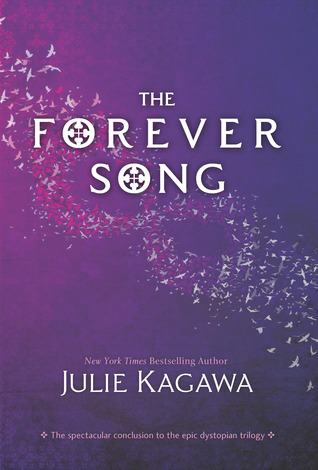 The Forever Song Summary:
Vengeance will be hers.
Allison Sekemoto once struggled with the question: human or monster? With the death of her love, Zeke, she has her answer.
Monster.
Allie will embrace her cold vampire side to hunt down and end Sarren, the psychopathic vampire who murdered Zeke. But the trail is bloody and long, and Sarren has left many surprises for Allie and her companions - her creator Kanin, and her blood brother, Jackal. The trail is leading straight to the one place they must protect at any cost - the last vampire-free zone on Earth, Eden. And Sarren has one final, brutal shock in store for Allie.
In a ruined world where no life is sacred and former allies can turn on you in one heartbeat, Allie will face her darkest days. And if she succeeds, her triumph will be short-lived in the face of surviving forever alone.
THE FINAL HUNT IS ON.
The Forever Song Review:
Wow! This book was amazing and had really heart stopping moments! This book was action packed from beginning to end. Zeke has been turned into a vampire as most people had already figured out but what they didn't was what Zeke has truly become. It was an uphill battle from there between him and Allie. Of course she realizes she will have to kill him soon enough because she promised him that she would kill him if he turned. Also, there's a new tension between Jackal and Zeke and that leads to humor as well as some close to fight scenes. Jackal gets better and better with each book to be honest. Even though he is evil he still has his witty humor and he has more depth than everyone realizes. He goes a very drastic personality change but even if he's evil, makes more sense than the good guys. With Zeke being a new vampire and Allie fighting to keep him alive it got a bit annoying because they kept saying the same thing and it always led to the same place. Jackal was the one that had to set them both straight so they could get over themselves. Kanin was his calm, cool self until the very end and it was kind of boring yet interesting to see how he handled a situation. He had a good but sad ending that fitted him well but you would have never guessed it would happen. Each character got a somewhat happy ending and it was great.
The book itself was cinematic in it's descriptions and truly brought you into it's world.You could feel yourself in the book with the characters and felt their tension as they try to find Sarren. Julie managed to mix humor and action together in such a way that they compliment each other and are balanced out. Some books are known to have humor in situations where there should be drama or some terrifying scene. Every time there is a scene where it seems all hope is lost, one of the characters come along and show that there is always hope and that there is a way. The book had me at the end of my seat and screaming in my head for my favourite characters not to die. This was an amazing book and I'm really really hoping for a Jackal spin off series!