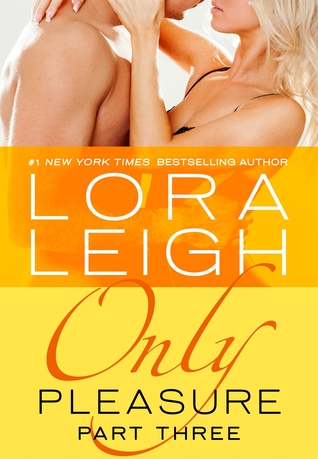 Only Pleasure: Part 3 Summary:
When Chase opens Kia up to a whole new world of lust and pleasure, her world can never be the same again. But when danger looms closer and Kia's life is threatened, Chase will stop at nothing to keep his lovely Kia safe...and burning with desire in his arms forever.
Only Pleasure: Part 3 Review:
What a great way to end this Only Pleasure! It not only finishes this book but shows the beginning to Khalid's book.
This book does a spectacular job of putting together the suspense paired with the relationship between the two. While the sexual relationship is still there it has moved away from the menage. Not that a menage was a bad thing, but this transition shows the importance and connection between Ria and Chase. Also, it reinforces the emotional connection. Chase and Ria have both opened up so that they can finally love each other.
Overall, it was a great way to end this series and will get a 4.5 star rating. I am excited to read the next book in this series, Guilty Pleasures.
*Note: Only Pleasure: Part 3 is third and final part of the Only Pleasure book by Lora Leigh. *
Thank you to Lora Leigh for providing and ARC in exchange for an honest review!